Welcome to Part IB Ecology, Evolution & Conservation
---
If you are interested in the theory and application of ecology and evolution - from the distribution of global biodiversity and the evolution of predator-prey behaviour, to conservation science and the ecological impacts of climate change - this is the course for you!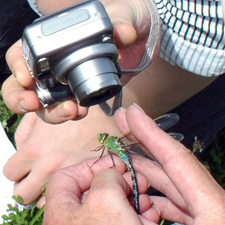 Taught by the Departments of Plant Sciences and Zoology, it provides a general introduction to the subject and a broad platform for more advanced studies in evolution, ecology and conservation at Part II. Ecology, Evolution and Conservation is also unique among the IB courses in giving students the opportunity to carry out, analyse and present an independent, cutting-edge research project.  This is immensely popular with students and provides great training for Part II research.  
To take IB Ecology, Evolution and Conservation it is not necessary for students to have attended the first year subject 'Physiology of Organisms', 'Evolution and Behaviour' or any other specified first year subjects. We ensure the course is accessible to students with little or no previous biological background - though students who have not taken biology courses previously are advised to consult their Director of Studies before the deadline to take the course.
---
Course content
Our 2021-22 course summary booklet will be posted here shortly. 
September 2021 update: An outline of course delivery format for IB EEC in Michaelmas Term 2021 can be found here: Part IB Ecology, Evolution and Conservation Teaching MT 2021
Lectures
Monday, Wednesday, and Friday, 12 – 1pm, Department of Zoology
Michaelmas term themes: Humans and Ecology; Ecological Applications; Factors Shaping Global Vegetation; Evolutionary Ecology

Lent term themes: Biodiversity and Ecosystems; Ecological Interactions and Community Structure, Ecosystem Productivity and Climate Change, The Role of Museum Collections in Understanding Long-term Change

Easter term theme: Paleoecology and Human Migrations; Ecology Synthesis

 
---
Project work
In lieu of weekly practicals, you will complete a project which comprises one third of the total mark. Students are also required to give a short presentation on their project work.
Students can attend an annual residential field trip at Juniper Hall. This exciting trip introduces students to a wide array of field techniques and offers opportunities for students to carry out their research projects. For those unable to attend alternative projects will be available during Michaelmas Term.
---
Day trips/excursions
Circumstances permitting, the course will include a series of short excursions throughout the year to a variety of local habitats, including the Wildfowl and Wetlands Trust at Welney, Hayley Wood, Coe Fen in Cambridge and a Wildlife-Trust managed reserve at Cambourne. These give students a chance to experience some of the range of habitats and species found locally and the diverse ways that humans can influence and interact with the natural world.
---
FAQs
For which Part II modules is IB Ecology, Evolution & Conservation relevant or compulsory?
Ecology, Evolution & Conservation is not a compulsory course for Part II modules. However, it lays the foundations for a number of Part II modules and uniquely among IB courses offers the experience of original project work, which not only provides an understanding ecological research but serves as a strong platform for Part II projects as a whole.
Directly related Part II modules:
Conservation Science (interdepartmental)
Evolution and behaviour: populations and societies (Zoology)
Dynamics, History and Phylogeny of Vegetation (Plant Sciences)
Evolutionary Genetics and Adaptation (interdepartmental)
Responses to Global Change (interdepartmental)
Applied Ecology (interdepartmental)
What are the key skills of Ecologists?
As an ecologist you will learn to apply your knowledge or ideas in new contexts and transfer onto different situations. This is a valuable skill applicable in many different work environments.
During the course you will conduct your own scientific research project and gain important practical experience.
You will learn how to ask and approach scientific questions to obtain quantifiable results and to understand what conclusions can and cannot be drawn from such evidence.
What career paths can I choose as an Ecologist?
The ecologist's abilities to identify problems, systematically explore and evaluate them to understand cause and effect are valued in many work areas.
Some of the more obvious employers are universities, government agencies, consulting firms, research laboratories, conservation organizations, museums, field stations and industry. In our experience there is a strong and growing job market for ecologists, not just in research but in conservation, environmental management and sectors like farming, water, energy and transport.
---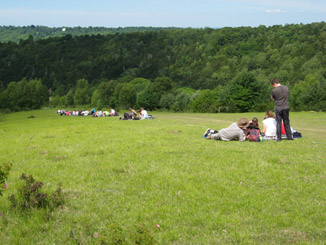 Course contacts
Course Administrator: Francesca Anthony (teaching@zoo.cam.ac.uk)
Course Organiser: Professor William Sutherland
Senior Examiner: Professor Eske Willerslev
The course timetable will be available in due course on www.timetable.cam.ac.uk.